Would you like to learn to eradicate anxiety, manage stress, and take back your life?
Includes :
12 chapters


PLUS
11 anxiety-reducing Meditations
13 clear informative Videos
13 step by step downloadable Audios( so yes you can listen while walking)
Over 23 hours of comprehensive content
1 comprehensive 80-page workbook with homework exercises, resources, quotes, articles and more.
Chat forum


More content
More information and content added regularly.


Students comments and queries draw video and content responses.


Facebook group
Regular updates- this is an awesome place to connect with likeminded people


Over $1499.00 of content value and growing daily


Content available on Teachable platform


For ease of access content ALSO available as downloadable with a workbook


Video playlist


Membership is for a lifetime access
Testimonials
How beautiful and empowering is this course, Lauren! I listed to chapter 1 three times!..
Thank you for all your efforts and hard work!
******
very thought-provoking and things to practice. It was very soothing

Hi, my name is Lauren Ostrowski Fenton
Hi, I'm a content creator, meditation teacher, and life coach. Over my life, I have experienced loss, grief, and profound stress. I have suffered from childhood bullying. I have lost someone dear to me to suicide. My marriage has ended. I lost my home; and a beautiful well-being and yoga centre.  I then experienced the shame of supporting my children on charity food. Throughout this, I rode the roller coaster ride of being a single Mum of four children.
My anxiety eradication recipe works for me. It can for you too.
Don't get me wrong; I love my children. I love being a Mum. I really love my life. But it hasn't always been easy. Each day still comes with its challenges and surprises. One day I said enough is enough and spent countless hours studying the research. Just as a chef would use some trial and error to create the perfect chocolate cake I found the ingredients to my stress reduction recipe. Through my stress management process, I have achieved my goals and I feel happy every day. I have learned how to manage my worries. And I have learned how to be my authentic self through the process.
And you can too.


What you will learn:
You will learn to reduce stress, empower yourself, and take control of your life. 
Included in the course:
Comprehensive Workbook

Instructional Videos

Educational easy to understand audios

User-friendly exercises

Calming meditations

Friendly supportive chat forum
Learn to
✔️ Develop powerful practices and rituals to reduce anxiety.
✔️ Effectively manage stress.
✔️ Achieve goals, build confidence, and develop resilience.
✔️ Be the most powerful version of yourself in this moment. Let go of the past. 
This is a self-paced course
The course does not require accessing 'live' Presentations. This means you can start and stop at any time which suits your schedule. The course runs at your pace. All materials are downloadable. This includes
workbook,

audios,

videos,

meditation,

and exercises.
So the world is your oyster -start, pause and then continue the course as suits you.
Frequently Asked Questions
What philosophy is BEYOND ANXIETY based on?
This course is based on Cognitive Behavioural Theory or CBT for short. CBT is based on the premise that we choose our thoughts and so can choose different thoughts. We have power over the way we think, feel and behave.
Our behaviour is generally the result of the thoughts we have. After all, who is it, that is thinking the thoughts?- We are!
Who is it that is feeling the feelings? - We are!
CBT posits that the only person whose behaviour we can control is our own.
We choose how to act, how to behave and how to think. And our behaviour cant be separated from our choices. How we act and what we choose to do ultimately work hand-in-hand, making us who we are.
Do we really choose our behaviour? Is it really that simple?
Yes and No. Choosing feelings is possible but it requires mindful training. Many factors affect our freedom to choose. Choosing behaviour is not like simply choosing what to wear in the morning. Choice is learned and affected by our socialisation, our caregiving and the way we internalise our experiences. Our choices are also affected by our need to belong and our sense of self.


YOU CAN DO IT
And the good news is that you CAN LEARN to choose to eradicate anxiety, let go of worry, and manage stress.
Yay Lets do this!
Will this course stop me from worrying?
Do you worry? Do you find yourself turning the same old worries over again and again until the worries seem to get bigger rather than resolve? Worrying can hold you back. I totally get that. I have wasted so much of my life worrying about things that never ended up happening. In effect, I worried about a life that did not exist. My mind looked to the future or referred to the past for answers which lay in the present.
I know that you can free yourself from the burden of anxiety. You can help you be the best you can be.
I promise you precise information based on research. I bring you resources and step-by-step instructions, culminating in creating a user-friendly toolbox of anxiety eradication strategies that I have road-tested.
You can bring intention and discipline to the table. Together, we can work wonders. 
This is a self-paced course.
This course is self-paced. This means that it does not require 'live' Presentations. This means you can start and stop at any time, which suits your schedule and your life. No live zoom or teams presentations required or needed. So your time zone is irrelevant. This is about empowering you to help yourself. All materials are downloadable. This includes
workbook,

audios,

videos,

meditation,

and exercises.
So the world is your oyster start, pause and then continue the course as suits.


What sort, of course, is this?
This is an online self-paced instructional course on the Teachable platform. Video, workbook, reflective practices, journaling, and meditations are used. 
Is there a social chat forum to introduce yourself to the class? 
Yes, there is a chat forum underneath each lecture. So you can comment, reply to comments or ask for feedback. I will also be contactable and delighted to hear from you throughout the course.
Will this course suit if I have a clinical diagnosis such as depression?
I strongly suggest professional counselling as an addition to the course. This is supportive therapy. It is not a replacement for professional counselling. You may wish to use this as part of a broader therapeutic support plan. You matter, and your safety and wellbeing matter. Always seek professional consultation with any diagnosis.
How long does it take to complete the course?
The course is designed to take four weeks, but it is self-paced. Remember, this is about you. You are free to take as long or as short as you like. Whatever suits you. Defining yourself and being the best version of yourself is about stepping through life deliberately, resiliently and wisely. So make this course work for you....at your pace.
Upon which theoretical framework is the course based?
The course uses mindfulness and Cognitive Behavioural Therapy.
What are the presenters qualifications?
MASTERS IN COUNSELLING -Monash University Clayton Victoria Australia
BA HONS HONORS ARTS in Anthropology Monash University Clayton Victoria Australia
Certificate III in Fitness SIS30315
Certificate IV in Fitness SIS40215
Certificate IV in Workplace Training and Assessment
What is the presenter's experience?
counselling experience
personal training,
Fitness industry lecturing,
Mental health lecturing
working in complex Intensive mental health and disability,
creating audiovisual teaching products
teaching, writing and producing meditation.
More questions?
I would be delighted to answer your questions. After all, this is about YOU. Feel free to email me at [email protected]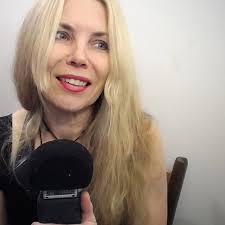 Who am I?
My name is Lauren. I am a content creator, speaker, and writer with over 157,000 YouTube subscribers and over 36 M views. I have a podcast in the top 20 in alternative health USA with over 3 million downloads, and a book on how to be happy called 'Daily Rituals for Happiness'. I have achieved my Masters's in Counselling and Honors Arts Anthropology. I have run many educative courses. Major media networks around the world have interviewed me including THE AGE, Daily Mail, Herald Sun, Channel Nine Australia, ABC ONLINE, Channel 2 ABC, and ABC Nova radio. I live in my beautiful home in Melbourne with my four amazing children. Adversity has taught me how to manage anxiety, be resilient and achieve my dreams.
What have I learned?
I have learned that managing worry is more than merely reducing anxiety. It's about finding your true self, being the best you can be, and kicking goals. I would not be the person I am today without this recipe. 
You can do this too
So come on a journey and learn how to eradicate anxiety with me




Welcome to Beyond Anxiety with Lauren Ostrowski Fenton Launching April 14th NUMBERS STRICTLY LIMITED